Toss Bouquet
"Say "I do" with a stunning bridal bouquet from our collection of fresh flower wedding bouquets. Our toss bouquets are made with the freshest real flowers, hand-selected to create a beautiful and long-lasting arrangement.
Instead of tossing your main bouquet, you can have a smaller 'toss bouquet' especially for the tradition. This way you get to retain your bridal bouquet as a keepsake. The toss bouquet can be made up in the same fresh flowers as your main bouquet. Buy wholesale flowers direct from the farm. Toss the bouquet and according to tradition the 'catcher' would be the next to marry.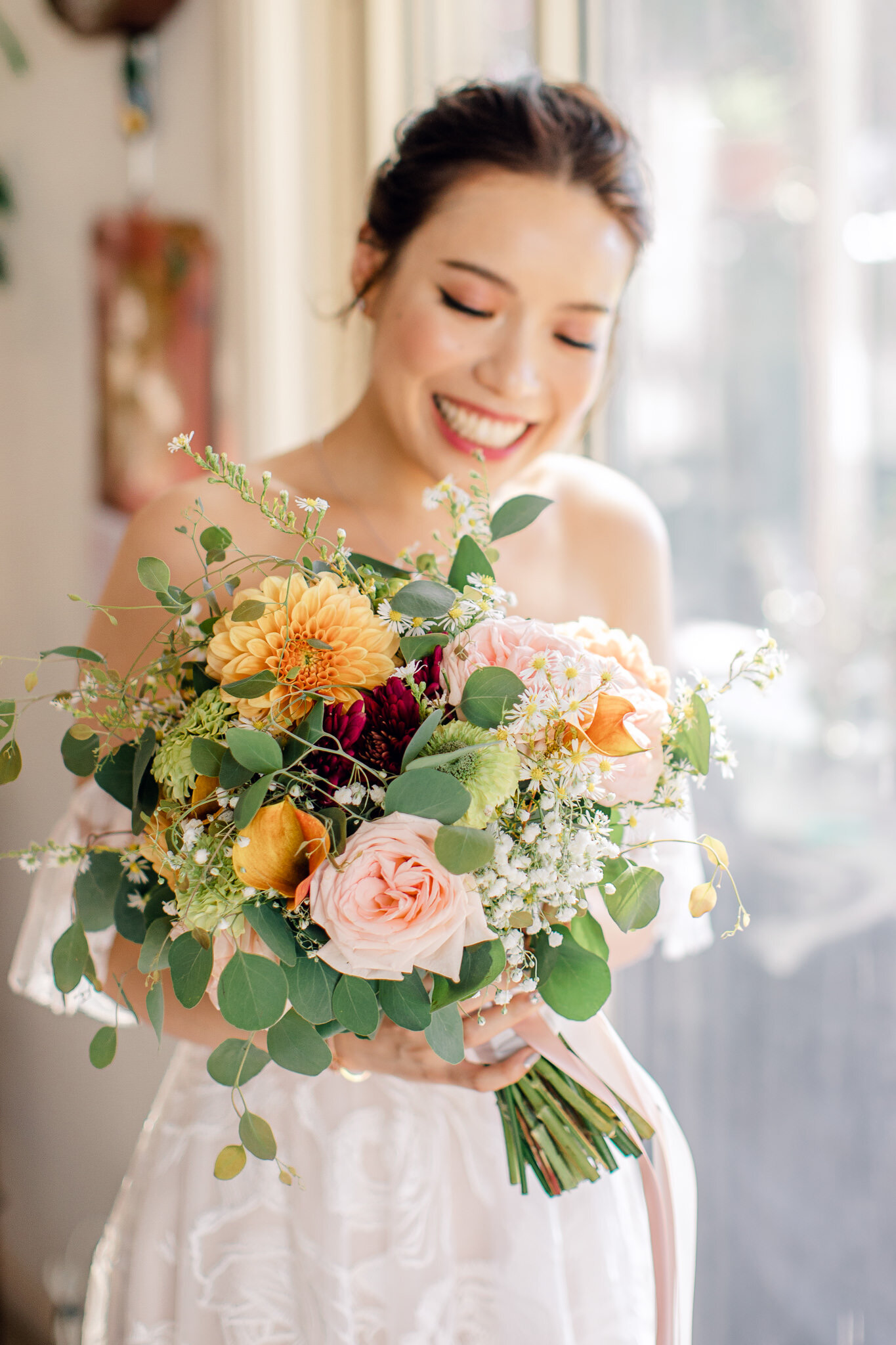 Show Filters
Whether you're looking for a classic rose bouquet or a more unique blend of blooms, we have a range of bridal bouquets online to choose from. Elevate your wedding day look with a real flower bouquet, carefully crafted to make your bridal bouquet dreams a reality. Choose from our collection of fresh wedding bouquets and make a lasting impression on your special day.
Ordering from us is easy, you can browse our collection and place your order online.
Don't settle for anything less than the best on your special day. Trust us to provide you with beautiful and fresh corsages that will make you look and feel your best.
Thank you for choosing Amazon Flowers for your wedding corsages, boutonniere and bouquets.